Oishi
Gold
Oishi Gold, a premium ready-to-drink green tea beverage brewed from young tea leaves sourced from an award-winning plantation in Japan, comes in three varieties:

Oishi Gold Genmaicha: An exceptional Japanese roasted rice tea, which comes in both no-sugar and "delight" formulas, is made from sweet, richly scented Japanese rice. The recipe, developed in 1930, produces a refined golden drink with a smooth, mellow flavour.

Oishi Gold Kabusecha: A premium green tea from tea leaves that are cultivated and cared for in a unique manner. The tea plants are covered with a black net one week before harvesting to protect the leaves from exposure to direct sunlight. This results in the leaves developing a gentle fragrance, which can be brewed into a perfect drink that has the taste of green tea but is low in astringency.

Oishi Gold Gyokuro: This premium green tea made from very young leaves during the first flush. The young leaves are covered with a black net for more than three weeks before being plucked and meticulously rolled by hand to develop the unique "umami" taste. This brew is packed with catechins, which are natural anti-oxidants, as well as L-Theanine, which helps you relax. The Oishi Gold Gyokuro now comes packaged in gold.
ขนาด 400 ml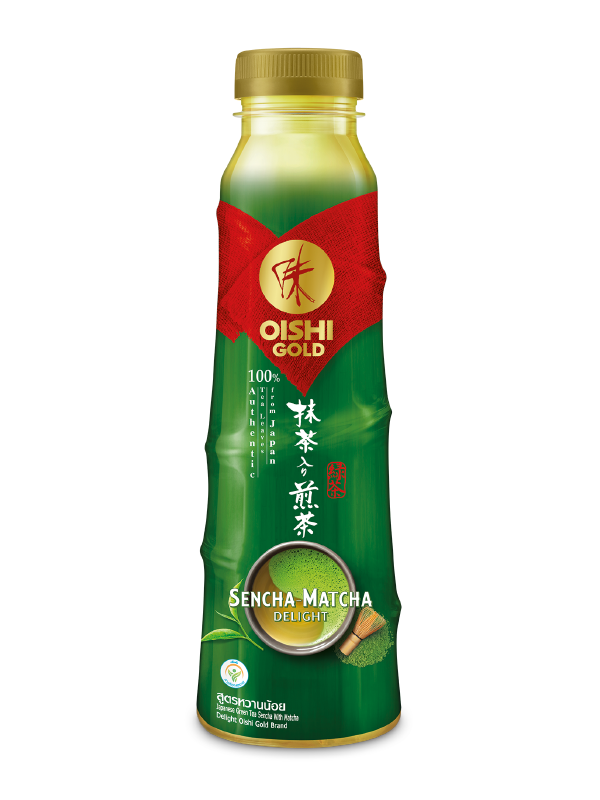 Oishi Gold Sencha Matcha Delight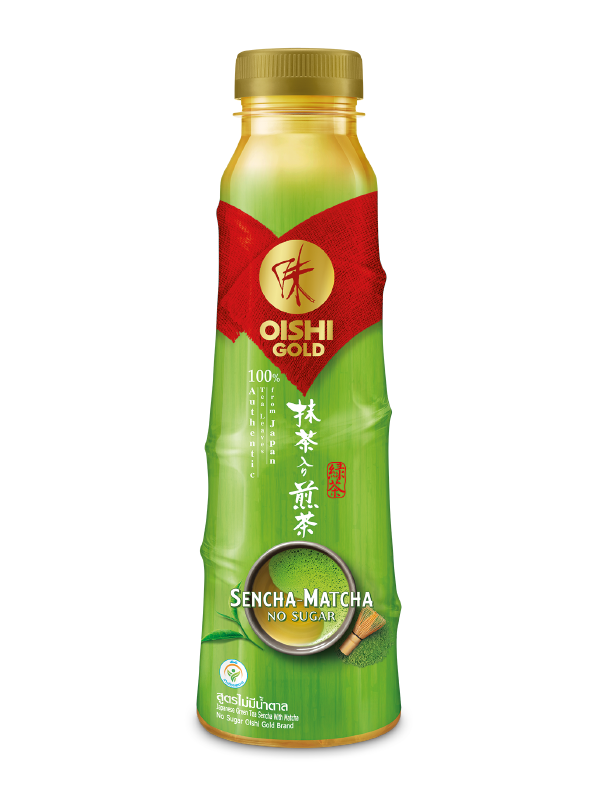 Oishi Gold Sencha Matcha No Sugar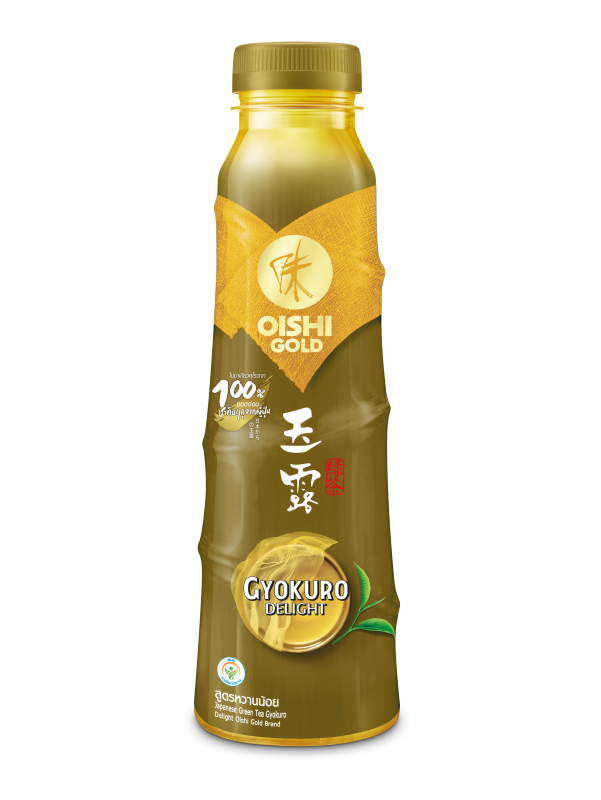 Oishi Gold Gyokuro Delight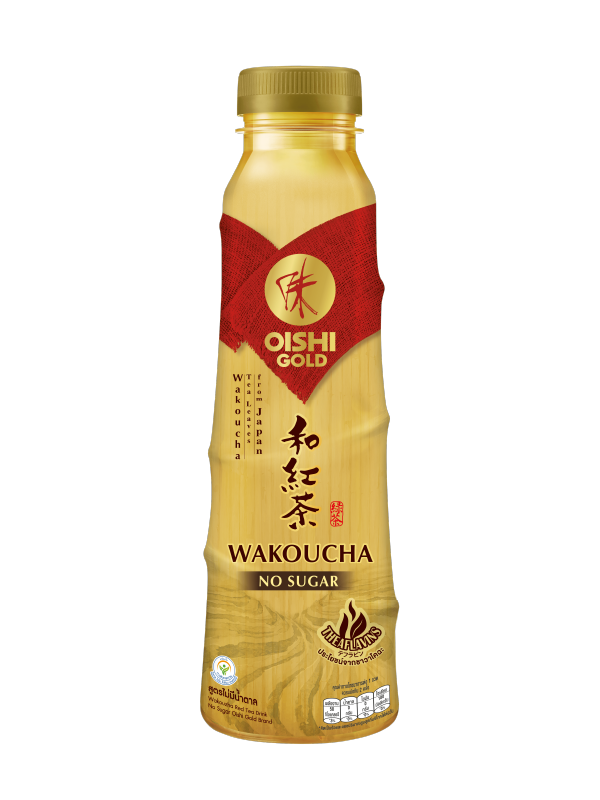 Oishi Gold Wakuocha No Sugar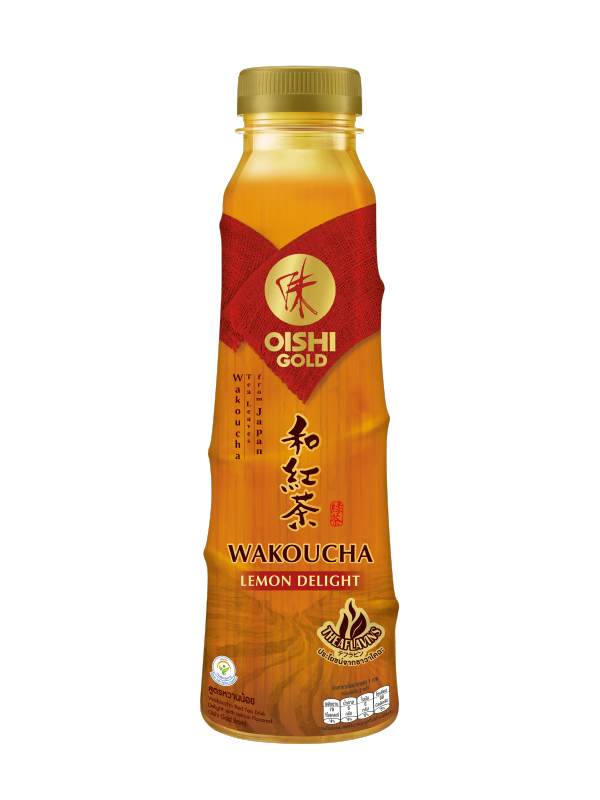 Oishi Gold Wakuocha Lemon Delight
Oishi Gold Genmaicha Delight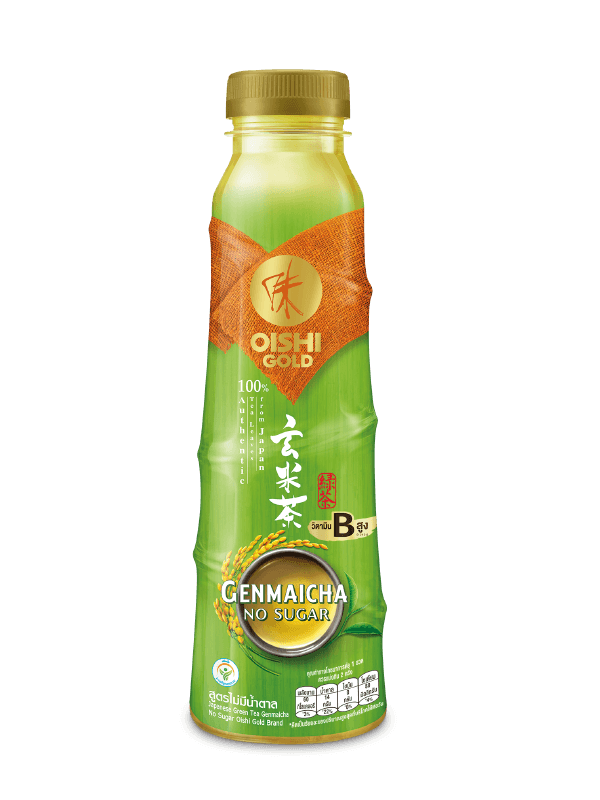 Oishi Gold Genmaicha No Sugar
Oishi Gold Kabusecha No sugar