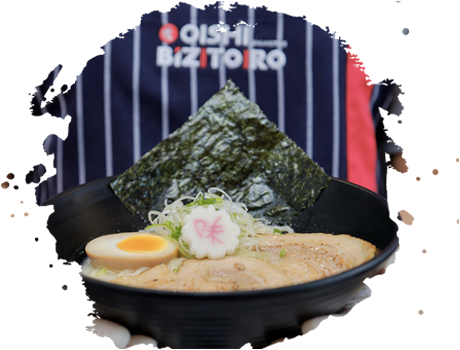 A simple, quick and affordable flavorful taste for everyone. Life is simply about choice we have to make each day "Ramen or Donburi" Why choose why you can have them all BIZTORO, a modern escape where "The Best of Japan is Combined" We create the most tasty bowl for everyday affordable and flavorful taste to energize your hectic day with fast casual food and minimal ambient
Applicant's Qualification
Be a Thai person or juristic person that registered in Thailand
Understand franchise system and be able to strictly follow the criteria, standards, and brand condition
Have financial stability with at least 3 MB investment and operating cash flow
Have personnel readiness

Have service mind and be patience
Type and Location of the Proposed Site
Space can be inside the mall eg. Shopping mall, Community mall, gas station, office building, shophouses etc.
Location should be surrounded by population at least 50,000 people within 3km radius
In case the proposed location is located in the project or mall, please attached the project plan, design and specific unit of proposed space
Site must be highly visibility
Site must be easily accessible and have parking for customers
Investment and Equipment Cost and Franchise Fee
| Category | Terms |
| --- | --- |
| Size | 45 – 65 Sqm |
| Investment for decoration, Systems, and Equipment | 2,500,000 – 3,500,000 Baht |
| Design Fee | 60,000 Baht |
| Coordination Fee* | 80,000 Baht |
| Guarantee deposit | 100,000 Baht |
| Franchise Fee | 500,000 Baht |
| Total Investment Cost** | 3,140,000 Baht |
| Royalty Fee | 5% of monthly Sales |
| Marketing Fee | 3.5% of monthly Sales |
| Rental fee for Point of Sales (POS) | Approx. 24,000 Baht per year |
| Franchise Period | 5 years |
*Coordination Fee includes: Set up fee, Training Fee for Management, On the Job Training, location survey
**This is an estimation only, cost may be adjusted due to market condition and other factors which can be changed without prior notice
Process of Becoming our Franchisee
Step 1
Submit your interest of Oishi Biztoro Franchise through website or fill in the Application Form and send email with attachment for all required information
Step 2
Screening process (including interview) For Applicant's Qualifications and proposed location
Step 3
If an applicant passed the screening criteria, Oishi will contact the applicant by email
Step 4
Signed Letter of Intent to confirm the preliminary franchise conditions and submit additional information or documentation for franchise agreement preparation
Step 5
Signed Franchise Agreement and receive training for 30 days Design and build the restaurant
Step 6
Opening of Oishi Biztoro restaurant
Right to use the Brand Oishi Biztoro
Right to use POS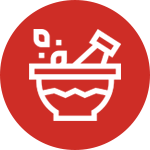 Right to use our recipe and products supplied at special price
Right to use the Operation Manual
Right to participate in our Marketing campaign
Right to use the restaurant design as per brand standard
Right to receive training for restaurant operation
Right to get the support before and after restaurant opening
An applicant proposed the location for Oishi's consideration and approval of Franchise qualification. Prior to the signing of Franchise Agreement, an applicant shall not enter into any lease agreement or sign any offer letter with landlords. The Company will not responsible for any damages occur.
An applicant needs to submit an application together with details and photos of proposed site to the Company by email Nongluck.k@oishigroup.com or submit via our online web forms
The screening process will take approximately 30 days from the date that the Company received completed documents and information from an Applicant. After screening process completed, the Company will inform the result to an Applicant via Email that provided in an application form. If the result is approved, then the Company will request for additional documents and information for Franchise Agreement preparation.
The Company would like to inform that the Franchise rights is for specific person/company and cannot be transferred to any other person/company unless obtaining a written approval from the Company
Franchisee must open the restaurant within 6 months from the approval date. Otherwise the Company may terminate this approval without prior notice.
Franchisee will responsible for building the restaurant, design and all the cost incurred. The raw materials and equipment used in the restaurant must be used according to the specification and standard of the brand. Franchisee will need to pay all the Fees and expenses to the company prior the restaurant opening
Franchisee must receive the required store training and be able to operate according to the brand standard before the restaurant opening approval
Oishi Biztoro is managed under Franchise system, therefore Franchisees must comply with and strictly follow the requirement in Franchise Agreement
We hold the right to adjust, adapt, change or terminate our terms & conditions and/or other agreements on this Website without prior notice.